Styled Elopement Photo Shoot
Becca from Shikoba Bride contacted us to collaborate and create the florals for a Styled Elopement Shoot in Lake Arrowhead. What a fun project!!! Well... Except that the weather moved in and the day of the shoot was cold and rainy! So the photo shoot was moved on quick notice to Joshua Tree under sunny skies.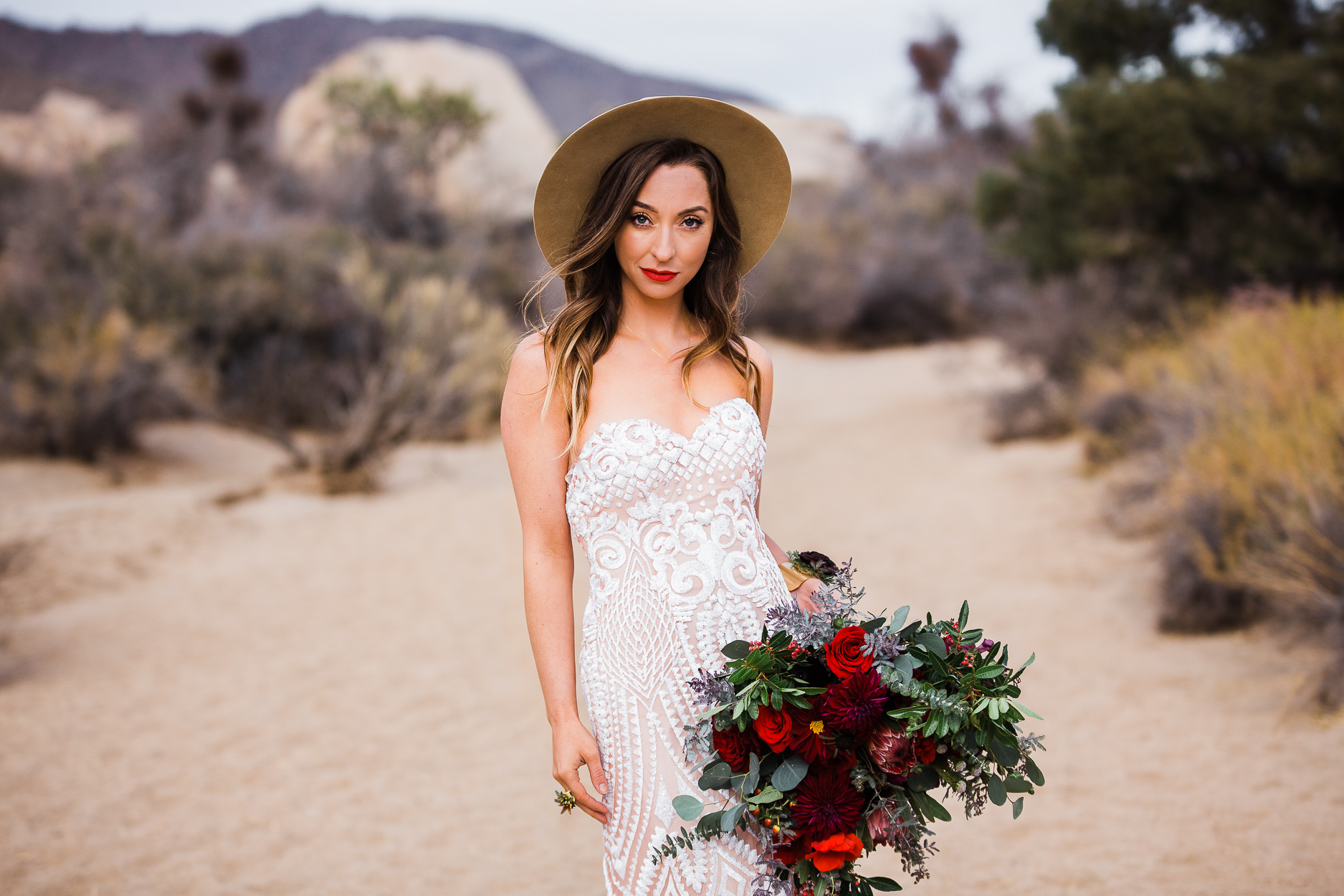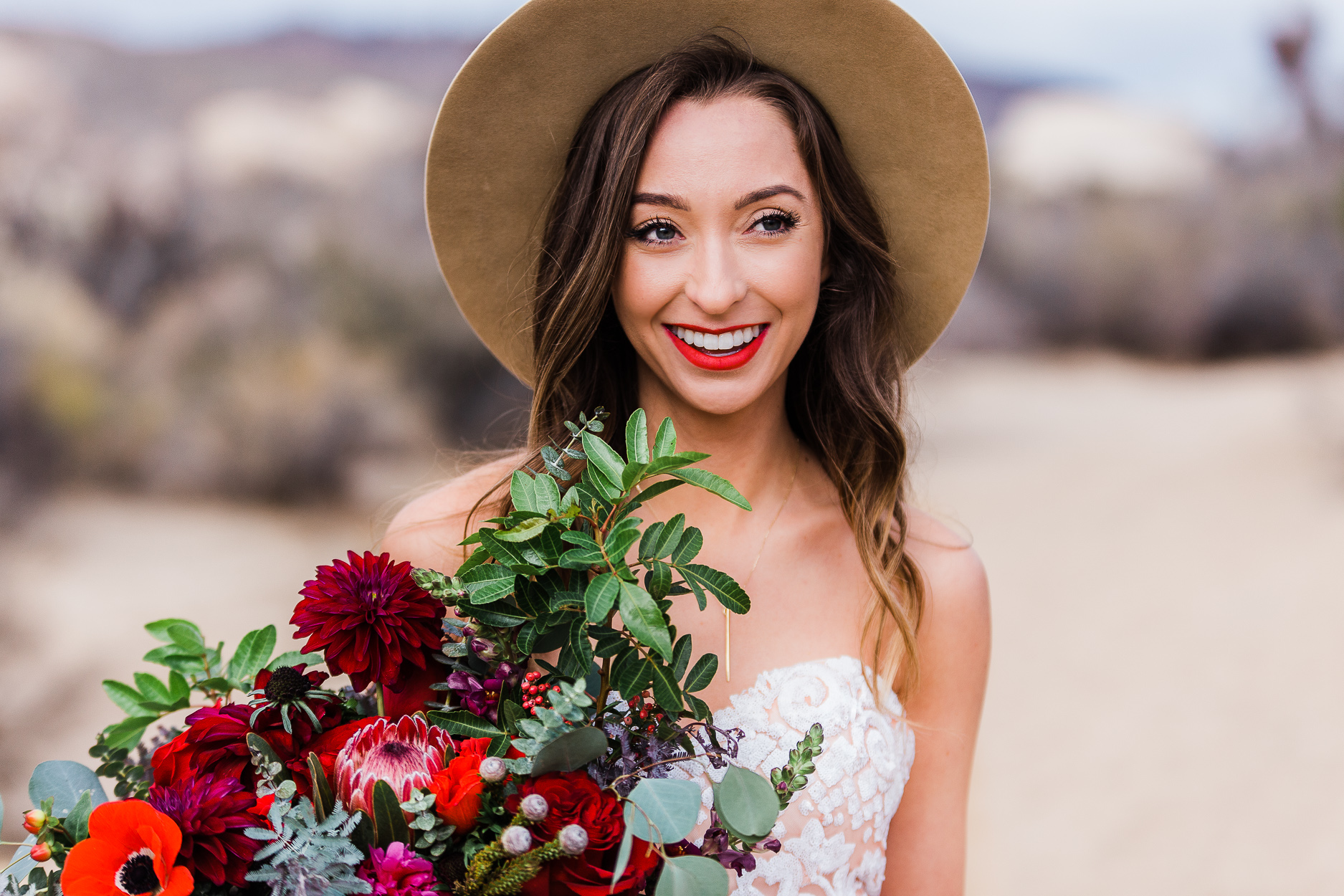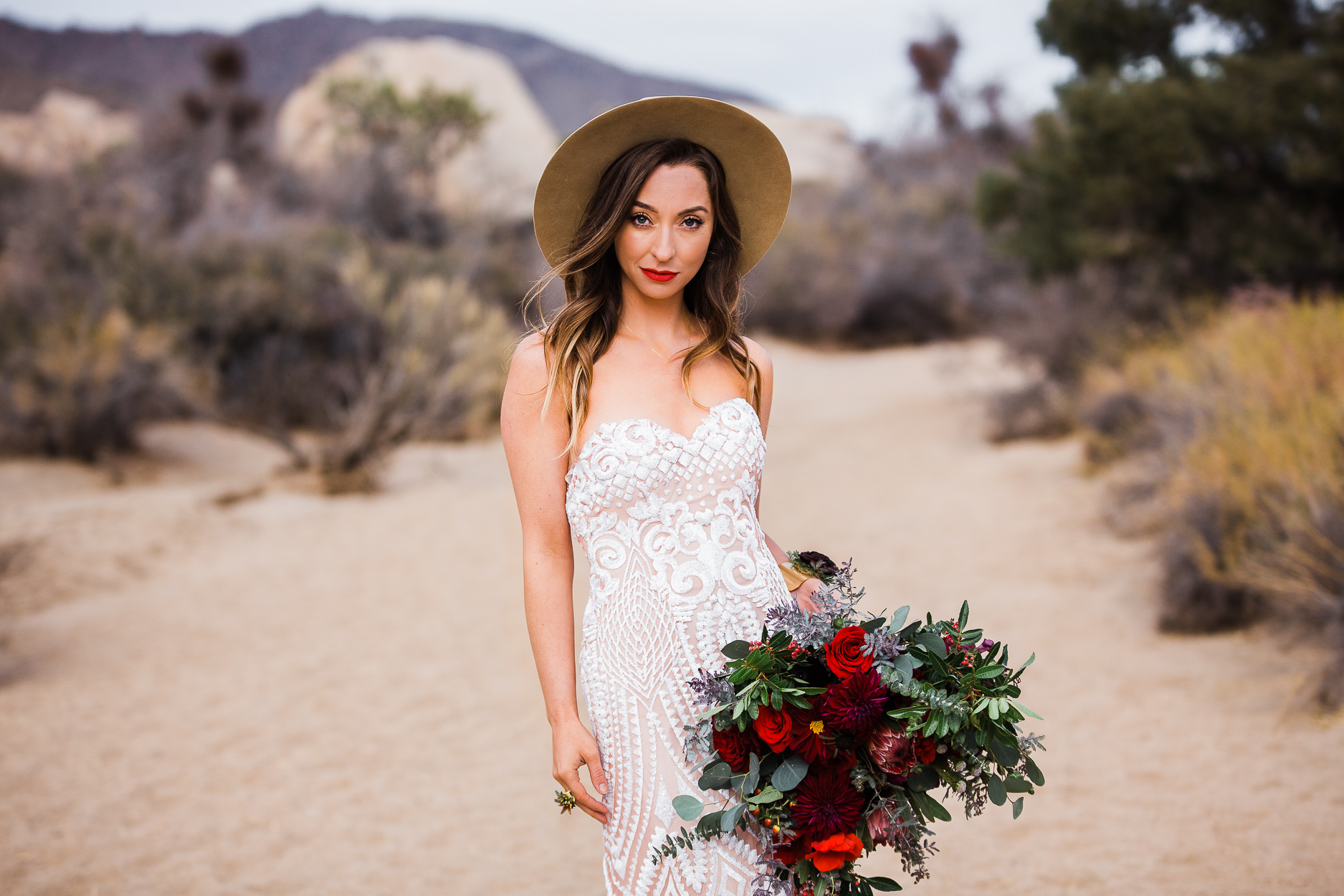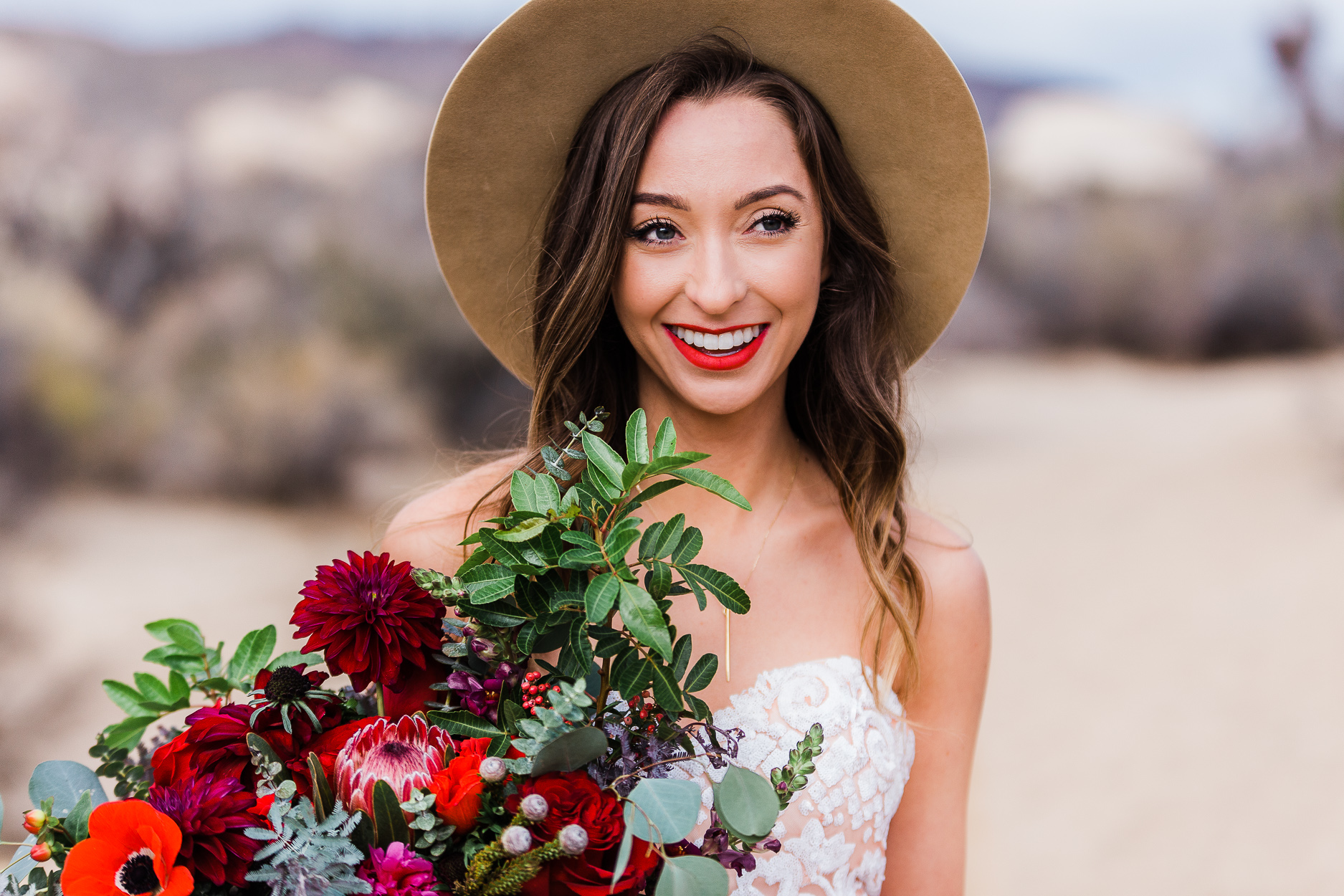 We created a Boho-inspired bouquet in shades of red to compliment the "River" dress that Caitlin wore from Shikoba Bride. Caitlin, a blogger, and her husband Mark were movie star models! Hannah, from Anna Beth Photography, did an AMAZING job capturing the desert landscape and Caitlin's beauty.
In the bouquet, we incorporated pepperberry, red hypericum, burgundy scabiosa, pink mink protea, burgundy dahlias, red anemones, red heart roses, burgundy rannuculas, silver dollar, baby blue eucalyptus and acacia foliage. We also created one of our new floral cuff bracelets for Caitlin with a burgundy rannucula and pepperberry along with a very neutral floral ring using cedar pods!
An absolute privilege to work with all these amazing artists.
Read more on Shikoba Bride.